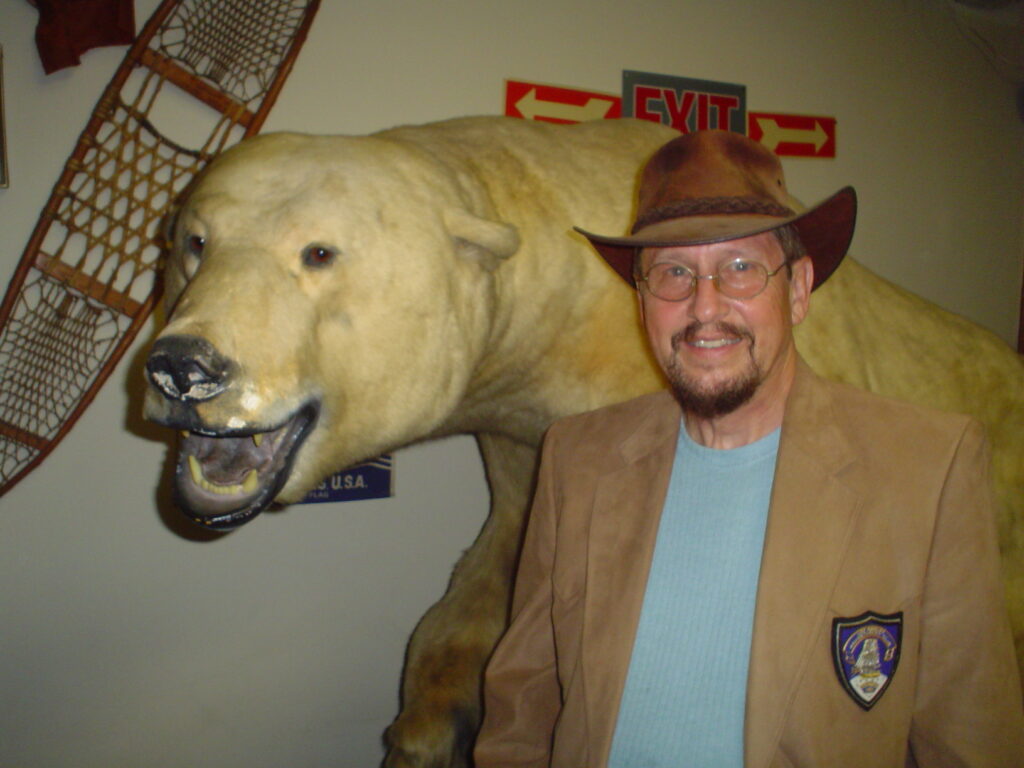 Dr. Robert G. Williscroft
Author • Adventurer • Polar Explorer • Deep Sea Diver • Nuclear Submariner • Scientist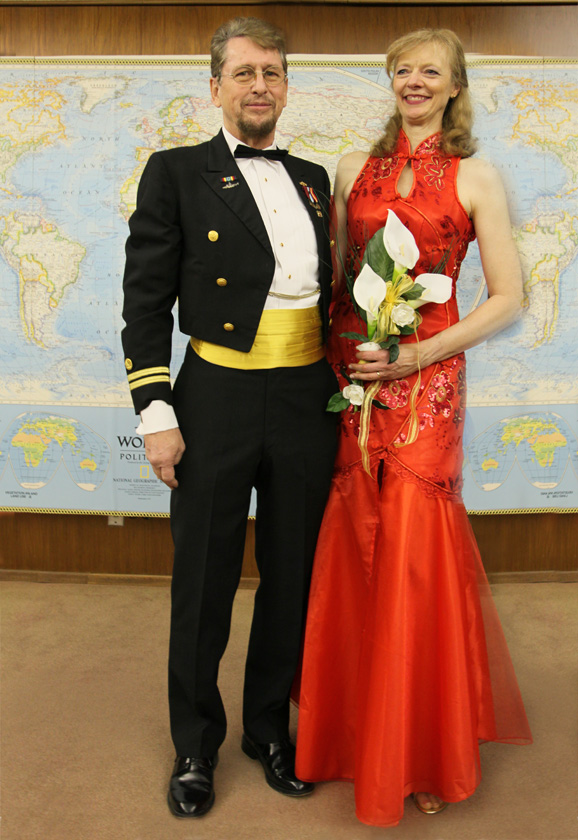 On November 19, 2011, Jill Steele Mayer and I were married at the Los Angeles Adventurers' Club. This was the first-ever marriage at this venerable organization. About fifty Club members, friends, and Jill's family members attended on this rainy Saturday afternoon in downtown Los Angeles.
The ceremony was nearly flawless, and several members and guests told me afterward that it was the "best" wedding ceremony they had ever witnessed.
Click on the picture for further information and to watch a video of the ceremony.

SOUTH POLE WINTER-OVER 1981-1982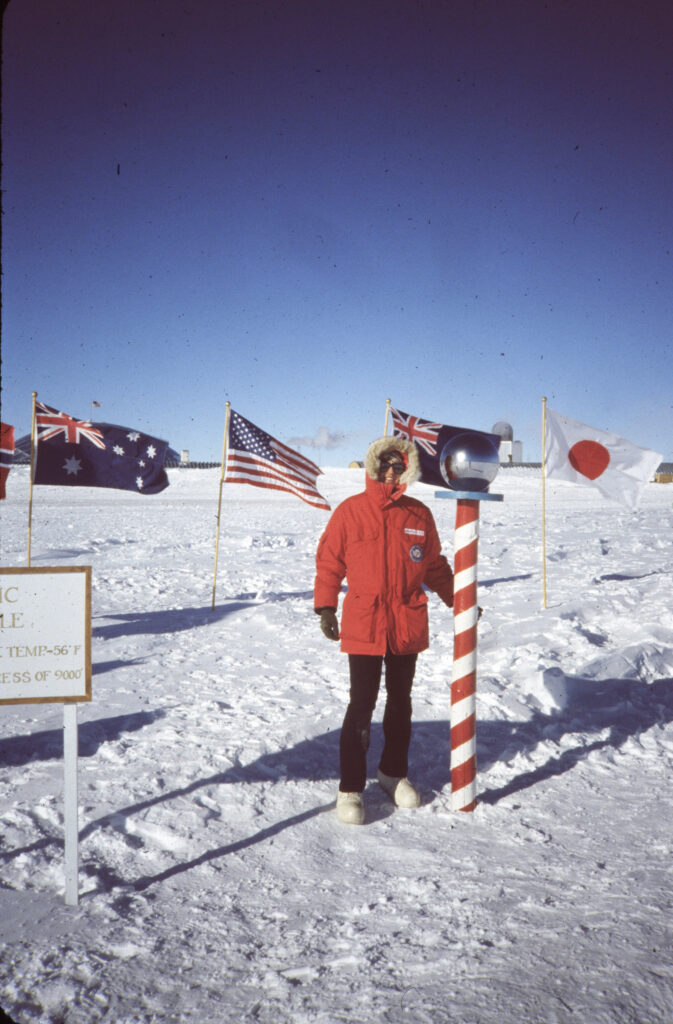 Spend a year with me at the Geographic South Pole. I was in charge of National Science Foundation atmospheric science projects at Amundsen-Scott South Pole Station for thirteen months between 1981 and 1982.
     Watch a slideshow covering the entire stay, and click here for a photo gallery from the South Pole as it was back then. The South Polar Plateau is endlessly flat and empty. We made a t-shirt that read: "Ski the South Pole…3 inches of powder and 10,000 feet of base." This photo shows that endlessness, with the actual Pole inside the circle of flags.

IN THE HIGH ARCTIC 1978-1980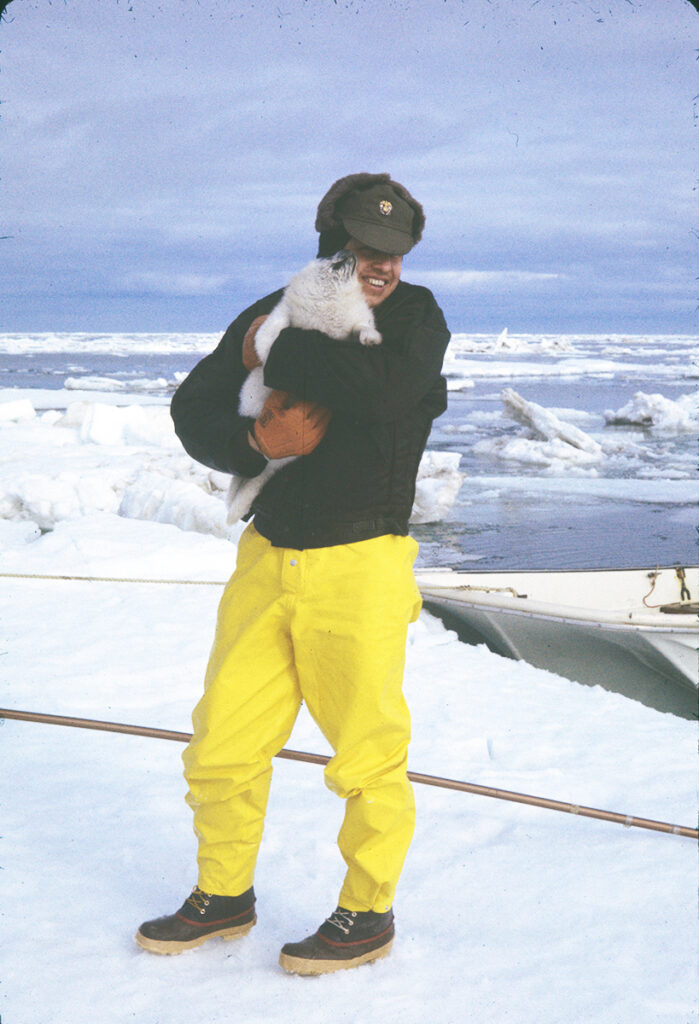 I spent the months between 1978 and 1980 in the Bering Sea conducting research with the Outer Continental Shelf Environment Assessment Program (OCSEAP). Our purpose was to establish a biological and ecological baseline for the region…before the first oil spill, we used to joke. Watch a slideshow of an OCSEAP season in the Bering Sea (coming soon).
INTERVIEWS
To date, I have been interviewed by 41 radio talk shows on 38 radio stations across the nation, several of them twice or more. I appeared on FOX News and CNBC, and on the nationally broadcast Michael Medved Show three times. I was on the Armstrong Williams Show four times, on the Laura Stone Show six times, on the Bill Handel Show twice, on the Jean Dean Show twice, and on several other shows more than once. Unfortunately, not all stations record their shows. Altogether 27 audio interviews and one video interview are on this website.